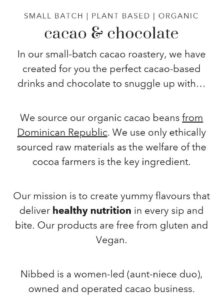 Great news from BIA Innovator Campus for a Thursday 👏 👏
Delighted to have worked with the team at Nibbed Cacao and to have them officially as our first tenants at BIA Innovator Campus.
Female-led and founded by Lisa Kleiner and Anna O'Sullivan, this is a company leading the forefront on Innovation, determination and quality. Their product speaks for itself and the company continues to grow under their watchful eyes. The duo have built a solid customer base in a very short period of time and I for one look forward to watching and supporting that growth in the future both nationally and internationally.


For BIA Innovator Campus this day marks a significant step forward in our commitment to fostering innovation, collaboration, and growth in the Food & Drink industry.
Welcome to the Campus Nibbed Cacao.